The Amarta Grand Suite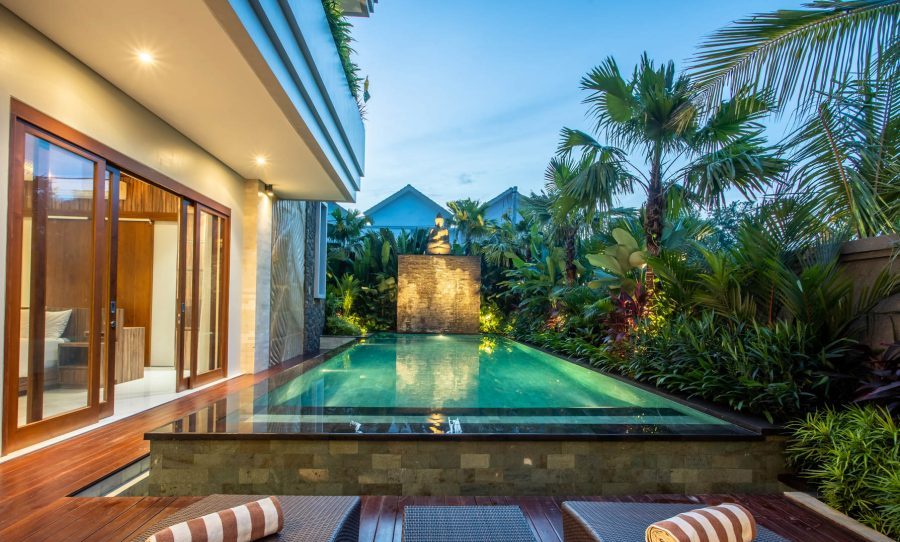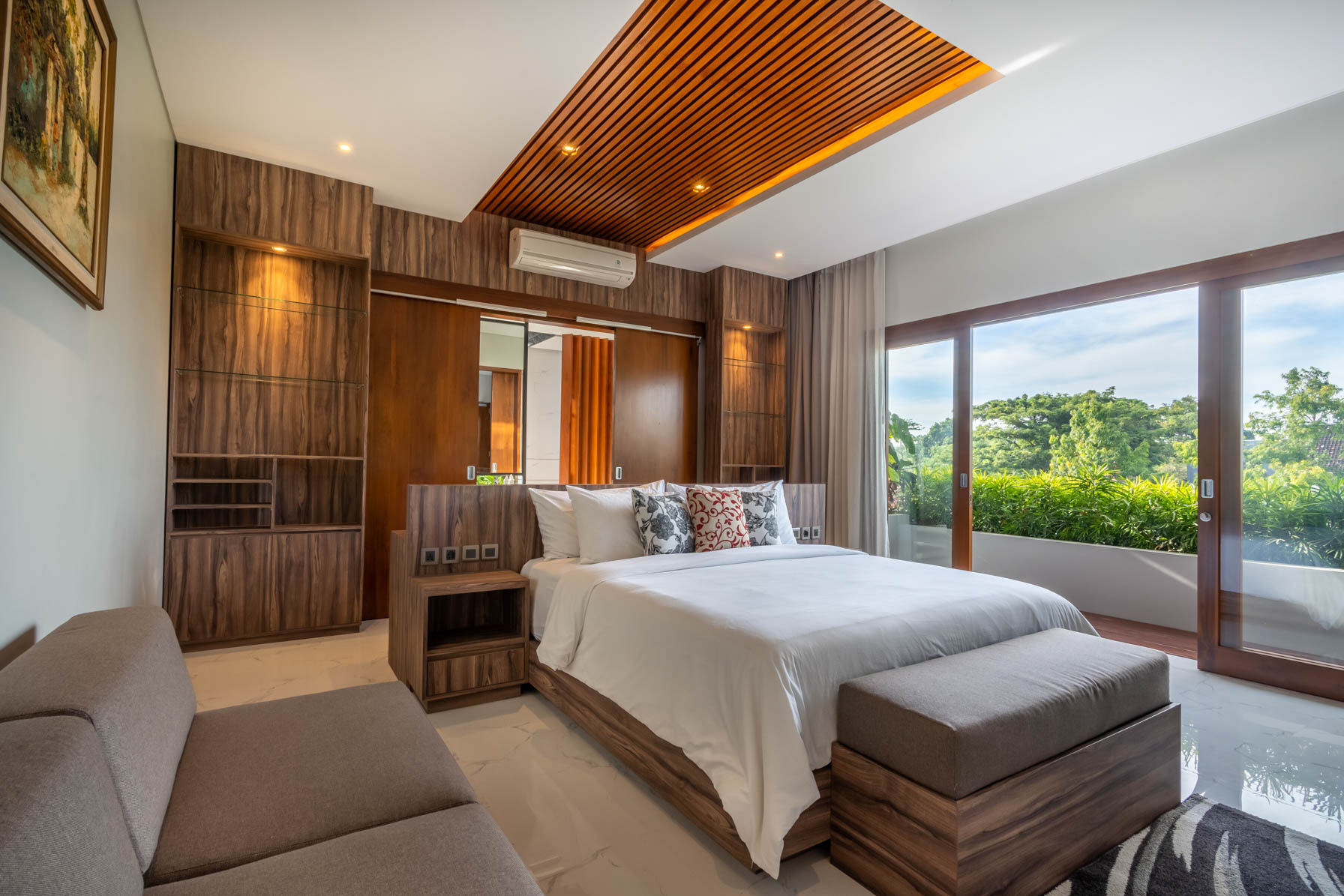 Bedroom 2  also located first floor, offers its best facilities. An LCD TV with satellite TV, in room wi-fi and Air Conditioner is also added to complete the entertainment package.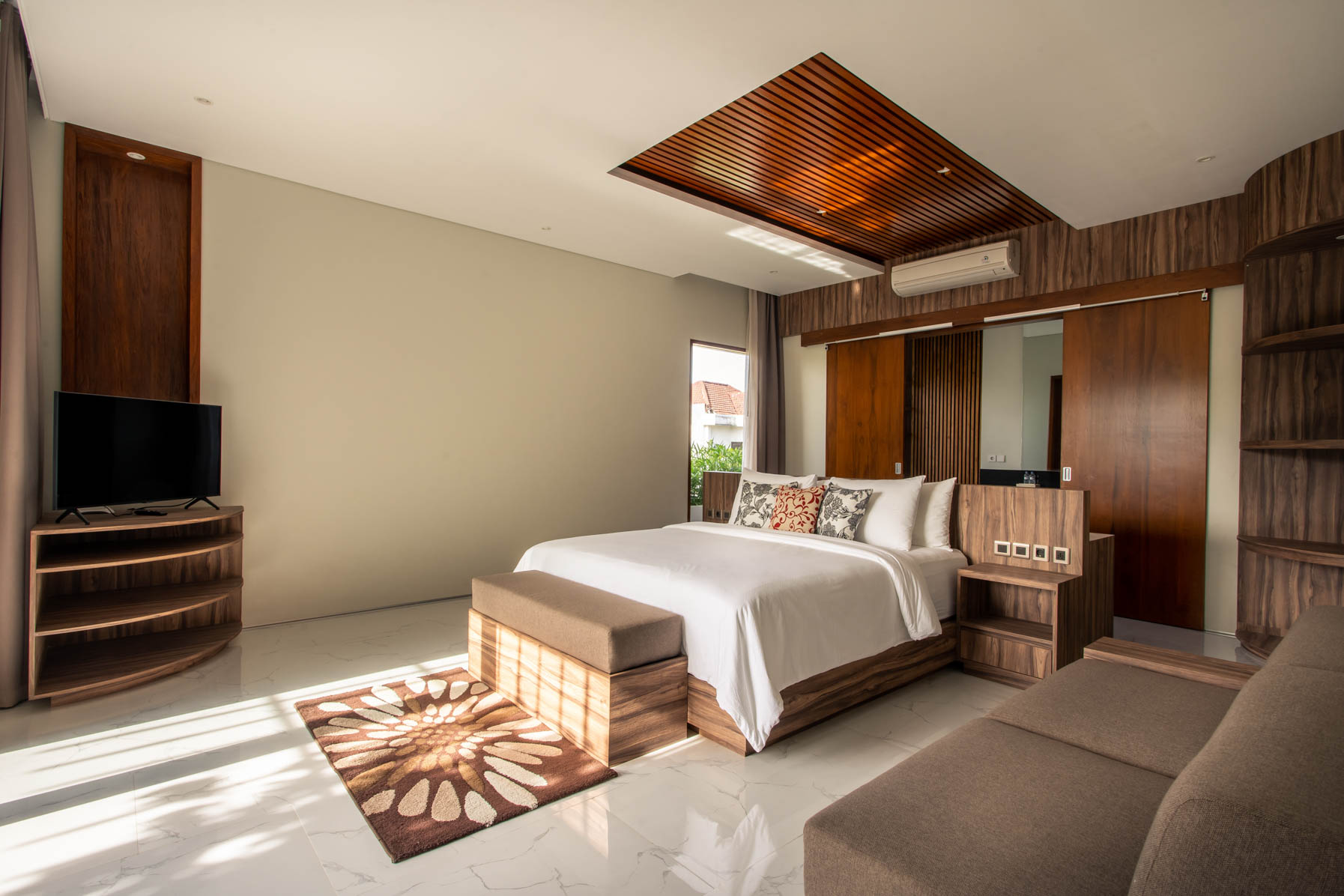 Bedroom 3 is situated first floor with a huge uniqueness. It is blessed with a roof top garden view and pool view, adding a calming and soothing ambience while you are just waking up in the morning. It is equipped with en suite bathroom with complete bathing amenities; clean and neatly arranged. To accomplish your entertainment need, LCD TV, in room wi-fi and air conditioner is added.
Specification :
Building size : 612 m2.
All 3 bedrooms size are 42 m2 each bedroom – excluded bathroom
Swimming Pool : 4 m x 11 m, deep 1,5 m