The Amarta Wellness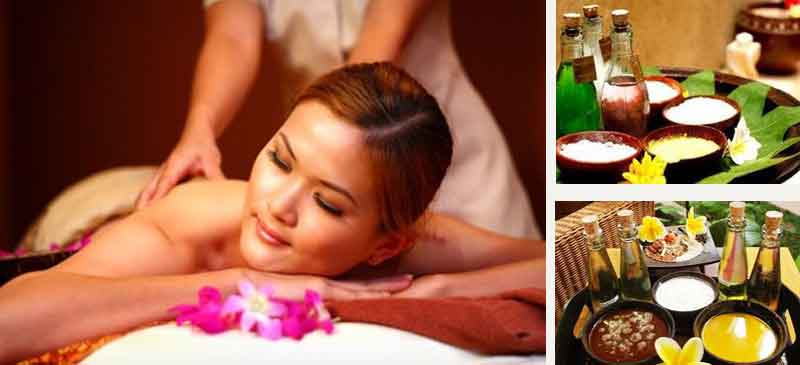 Spa Menu's
Traditional Balinese Massage (60 minute)     US$ 17
Using traditional oils, a combination of spa relaxation and Balinese traditional massage techniques, passed down from the Gods to Balinese healers. Perfect for soothing tired muscles, alleviating jet leg and improving blood circulation.
Aroma Therapy Massage  (60 minute)     US$ 19
Your therapist will help you select a blend of oils to enhance the massage experience and create the mood, be it to increase energy levels, enhance the quality of sleep or to simply relax and unwind.
Back and Foot Massage  (60 minute)     US$ 16
The therapiest are trained to ommitting tired, reliave tension, stress, and to restore power with foot reflexology massage, the exellent way to invigorate tired feet and salubrious.
Foot Bliss   (60 minute)     US$ 16
The perfect cure for tired feet after travelling, sightseeing or shooping. Sooth away those aches and pains with this rejuvenating massage.   
Foot Reflexology  (60 minute)     US$ 18
This traditional technique uses the pressure points in the feet to alleviate muscle tension and stress throughout the body.
Body Glow Scrub  (60 minute)     US$ 18
Choose from a range of natural products to exfoliate and smooth the skin. Removing dead skin cells allows a regenerated surface to shine through.
Luxury Facial    (60 minute)     US$ 18
The facial using "Biokos" Martha Tilaar products, includes a 15 minute head massage.
Pedicure USD 18
Manicure US$ 16
Pedicure and Manicure US$ 32
The Amarta Spa Packages: 
 Drupadi  (90 minute)       US$ 30  
– Traditional Balinese Massage
– Body glow scrub
 Kendedes (120 minute)   US$ 45 
– Traditional Balinese Massage
– Luxury facial
– Foot massage
Dewi Sri (150 minute)      US$ 50  
– Aroma Therapy Massage
– Body Glow Scrub + Body Masker
– Luxury Facial